Read Time:
1 Minute, 45 Second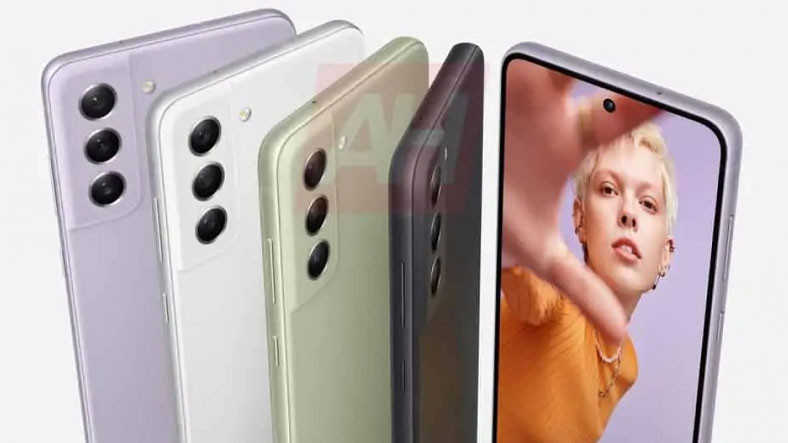 South Korean technology giant Samsung's new smartphone, which is expected to be introduced as an affordable flagship " Galaxy S21 FE 5G". Through the leaked poster, it was revealed in which colors this smartphone can be purchased. It seems that users are going to the Samsung Galaxy S21 FE 5G. Four different color options will be able to reach.
The phone, which is expected to be released in October, according to the allegedly leaked poster from Samsung purple, white, black and green can be purchased in colors. But will these colors reach all countries or will some colors be available in some countries? unknown. In fact, according to a claim made recently, Samsung stopped the production of this smartphone for a while due to the chip crisis. took a break.
The colors of the Samsung Galaxy S21 FE 5G will be as follows:
The Samsung Galaxy S21 FE 5G, which appeared on Geekbench a while ago, will come with the Android 11 operating system, according to the information obtained. Also on this smartphone Up to 8GB will also have RAM. Geekbench, your phone From the Snapdragon 888 processor although Samsung says it will get power, it is not available in some country markets. Exynos processor seems to be preferable. However, it should be said that nothing is clear at this point.
The emerging features of the Galaxy S21 FE 5G are not limited to these. This smartphone 6.41 inches
It is also said that it will have a screen of size, this screen will offer FHD + resolution and will come with a 32 MP front camera. Although Samsung has not made an official statement about the release date of this phone, South Korea's news sources say that the Galaxy S21 FE 5G will be released. in october they state that it will be announced at an event to be held.