Read Time:
1 Minute, 45 Second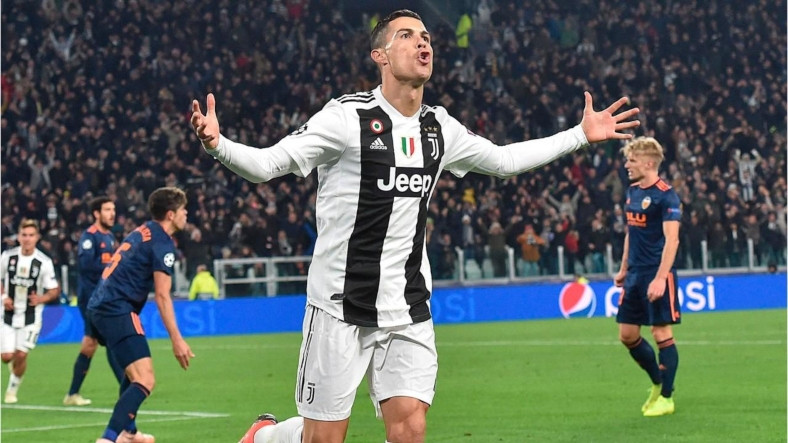 We watched with Juventus jersey, one of the Italian teams, for the Portugal national team
Famous football player Cristiano Ronaldo, who wears the captain's armband in , is also a very popular name on social media. Shown as one of the best players of all time, Ronaldo is also the leader in Instagram revenues.
Ronaldo earns $ 1.6 million per share on Instagramn took the first place among the names that earned the most money. Ronaldo managed to leave behind names such as Dwayne "The Rock" Johnson and singer Ariana Grande on this list.
For the first time in a top football player
At the top of this list in the past American television stars, names in the film and music industry. In the history of the list, with Ronaldo being the highest-paid name this year first time a football player has been at the top.
Ronaldo's, we have seen how effective he is with his coke output at the last press conference. The star football player called on people to remove the coke bottles from the table and drink water afterwards. Afterwards, the company's shares fell sharply.
According to Insider Voice, Ronaldo is for product promotion posts in 2019. 889 thousand dollars was charging a fee. In 2021, it managed to almost double this fee. What is Ronaldo's last fee? for 1.6 million dollars is out.
300 million followers
Ronaldo's current number of followers on Instagram Over 300 million and the famous football player have the most followers on this platform. When platforms such as Facebook and Twitter are taken into account, this number exceeds 550 million people.
Lionel Messi also entered the list at the 7th place with 1.2 million dollars. The list is as follows:
Cristiano Ronaldo: 1 million 600 thousand dollars
Dwayne Johnson: 1 million 520 thousand dollars
Ariana Grande: 1 million 510 thousand dollars
Kylie Jenner: 1 million 490 thousand dollars
Selena Gomez: 1 million 460 thousand dollars
Kim Kardashian: 1 million 410 thousand dollars
Lionel Messi: 1 million 160 thousand dollars
Beyoncé Knowles: $1 million 140 thousand
Justin Bieber: 1 million 100 thousand dollars
Kendall Jenner: 1 million 5 thousand dollars