Read Time:
1 Minute, 32 Second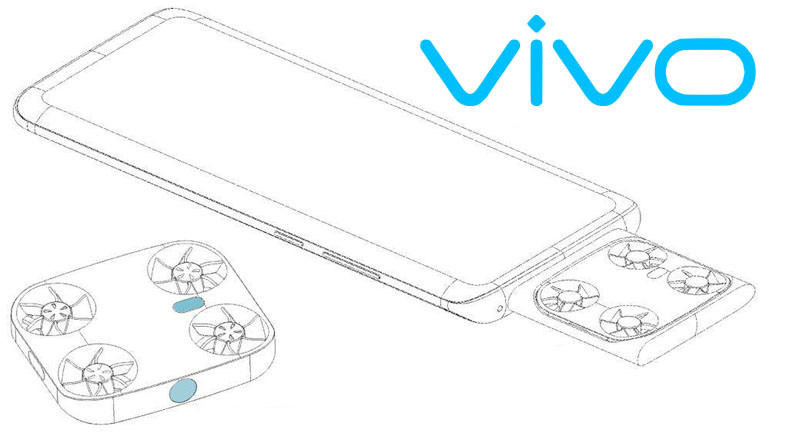 Known for providing information about concept designs and patents received by technology companies LetsGoDigital has managed to unveil a new smartphone patent from Vivo. if Vivo that if it turns such a patent into a real product, we will encounter one of the interesting products of the smartphone industry. So what does this patent offer?
Vivo's approved patent, adds a drone to smartphone. Yes, you heard right; Vivo plans to add a drone with four propellers to the smartphone it is developing. When users want to take photos or videos from their phones, they will be able to shoot using this drone. It is not known whether a patent will become a reality one day, but such a development is literally a coincidence. engineering marvel
It could be .
Vivo's patent for a phone carrying a drone inside
The drone that Vivo plans to put on a smartphone, two cameras
It comes with . One of these cameras is facing forward and the other is facing upwards. In fact, this top-facing camera doesn't make much sense, because looking down is much more convenient for users. useful could make it happen. On the other hand, the drone will have infrared sensors, seems to be used for navigation and obstacles.
While the patent sounds exciting, it has major problems. Even the smallest drone in the world today is more than a smartphone thicker. This means that Vivo's smartphone may be thicker than today's modern phones. In addition, a part of the phone will be used to place the drone. This is more for other hardware components. restricted area
It means . For example, this phone may come with a very small battery. But for now, keep in mind that all of this is just conjecture. Because Vivo never made this patent a reality. may not make it into a product.